NATO General Secretary Jens Stoltenberg said Tuesday that member nations have agreed Ukraine will join the alliance in the "long term," but that for now, the task facing the international community is to ensure that Ukraine remains a free and sovereign state independent of Russia.
"NATO allies have agreed that Ukraine will become a member of our alliance, but at the same time that is a long-term perspective," Stoltenberg told reporters at a news conference with Finnish Prime Minister Sanna Marin in Helinski. 
"The issue now is to ensure that Ukraine prevail as a sovereign, independent nation, and therefore we need to support Ukraine," he added.
Ukrainian President Volodymyr Zelenskyy has applied for fast-tracked NATO membership, but there is no prospect of joining the U.S.-led military alliance while Ukraine is in open conflict with Russia. 
RUSSIAN INVASION: WHAT IS NATO'S ARTICLE 5?
Russian President Vladimir Putin has claimed that Russia began its "special military operation" in Ukraine in response to the threat of NATO expanding the alliance to Kyiv — but western officials have rejected his excuse.
Stoltenberg has previously said Ukraine has a right to seek membership in the alliance and that Russia does not have a veto power over which countries apply.
In response to Russia's aggression, Finland and Sweden reversed their longstanding policies of military neutrality and applied to join NATO in May 2022. 
WHAT VICTORY FOR UKRAINE LOOKS LIKE BEYOND BORDER SECURITY: CHIEF DEFENSE ADVISER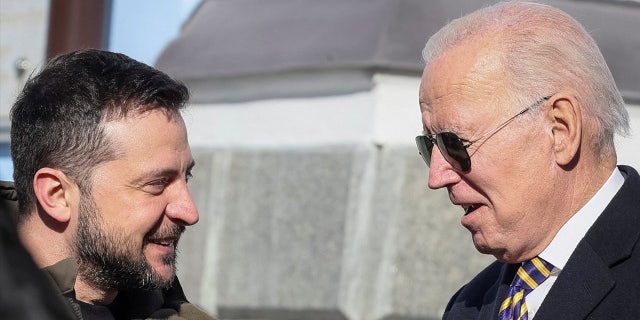 Stoltenberg indicated that the process for those countries to join NATO would soon be complete.
"My message has been for a long time … that time has come to finalize the ratification process. The time is now to ratify in both Budapest and in Ankara," Stoltenberg said.
NATO requires unanimous approval from its 30 existing members to admit new ones. Turkey and Hungary are the only alliance members that have not formally endorsed Sweden and Finland's accession. Most of the opposition comes from Turkey, which wants stronger action, mostly from Sweden, against groups Ankara considers to be terrorists.
RUSSIA DECRIES UKRAINE'S CALLS FOR NATO-LIKE SECURITY COALITION AS 'PROLOGUE' TO WWIII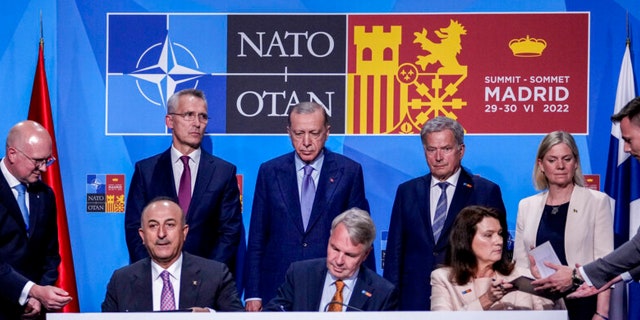 Stoltenberg announced that Turkey has agreed to resume talks with Finland and Sweden on joining NATO in Brussels early next month. He added that the Hungarian Parliament will debate ratification in the next few days and was hopeful the vote would favor Finland and Sweden. 
Finnish Prime Minister Sanna Marin expressed optimism that her country and Ukraine would soon join the alliance. 
CLICK HERE TO GET THE FOX NEWS APP
"I see that the future of Ukraine is to be part of the European Union and also a member of NATO," Marin said. 
Finland's 200-member Parliament will consider legislation on Wednesday that would allow Finland to join NATO. 
Fox News' Caitlin McFall, Stephanie Pagones and the Associated Press contributed to this report.